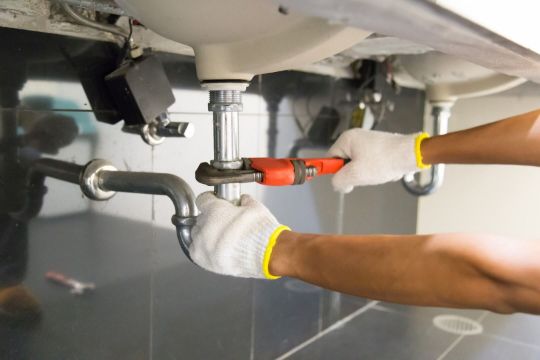 Benchmark Plumbing LLC - Edwardsville, IL |Faucet Repair and Backflow Testing near Edwardsville, Illinois
Are you living in the Edwardsville, Illinois area, and in need of a dependable plumber to provide you with outstanding results? We offer a variety of services that include backflow testing, faucet repairs, water heaters, water softener services and much more.

Our team of professional plumbers offers over 16 years of experience in the industry. Incomparable to our competitors we supply commercial and residential owners with the best plumbing services to exceed their needs.

Does your bathroom or kitchen acquire faucet repair services? We proudly supply pipe repairs and toilet repairs to meet everyone's needs. Whether you are experience leaking, cracks, or broken plumbing you can rest assured that Benchmark Plumbing LLC can help.

With our years of experience, we have developed a team of professionals that offer the best water softening services as well. When you desire crisp and clean water, our water softener services are gentle for home and office use.

Each of our skilled plumbers offers water heater repairs as well. Whether your current hot water heater is dysfunctional or simply in need of replacement, we have the skill to assist you.

We proudly supply new construction plumbing installs as well. When you find that you are in need of a dependable plumber to install your new home plumbing or commercial plumbing needs.

Our back-flow testing is also an important routine service for commercial and residential owners to receive. With years of experience, we use our flow gauge to check for chemicals in your water systems, irrigation, and sprinklers.

Rest assured that when you choose Benchmark Plumbing LLC, that you will never be disappointed. We offer residents with the best local plumbing and repair services. Each of our skilled associates is proud to supply residents with the best results.

Check out some of our past projects!

Speak with us today and learn more about our top quality plumbing repair services. Call now at (618) 690-9625 to speak with an associate today and schedule your appointment right away!