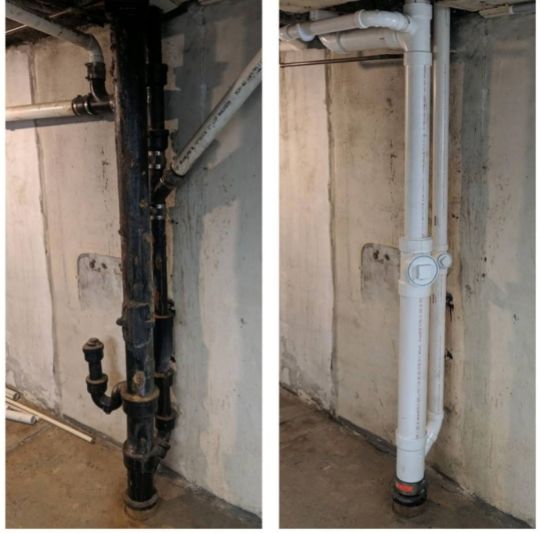 Benchmark Plumbing LLC - Fairview Heights, IL| Water Heater and Drain Repairs near Fairview Heights, Illinois
We invited residents of Fairview Heights and neighboring cities to take advantage of the most outstanding plumbing services available. We are proud to supply residents with affordable plumbing including pipe repair, water softening, and drain repair services.
With over 16 years of experience in the industry, we proudly supply residents with the best plumbing repair services. Our team of experts offers water heater installations, back-flow testing, and much more to meet your exact needs.
Are you a homeowner in need of a professional plumber to provide you with the best toilet repairs? We offer affordable plumbing, and the best customer support available.
We proudly supply residential and commercial services to meet all of our clients' needs. Choose our plumbers when you are in need of toilet, faucet, and pipe repair services.
Our new construction services are great for residents or business owners in need of new plumbing installations. We ensure top quality results and use only the finest tools and products to exceed your expectations. You can call us to assist you in Fairview Heights, O'Fallon, Edwardsville, and surrounding areas.
Do you own a hot water heater that is dysfunctional or in need of repairs? We offer the best hot water heater repairs so that you can enjoy your home or office and all of its amenities with comfort.
In addition to our water heater repairs, we also provide disposal repairs and replacements, piping repair, and much more. Each of our skilled and highly trained professionals is guaranteed to provide you with honest and affordable results.
We provide residents with backflow testing as well. Our experts will test your irrigation and sprinkler systems to look for any chemicals and ensures the quality of your water.
Rest assured that when you choose Benchmark Plumbing LLC for local plumbing services, that you will receive the most outstanding results. Each of our skilled associates is proud to supply you with honest and affordable repairs. Speak with us today at (618) 690-9625 to learn more about our top quality plumbing repairs.